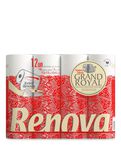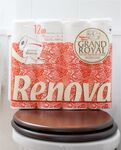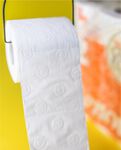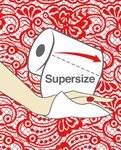 Toilet Paper Grand Royal 12R
Shipping in 2 business days
Superior size and thickness for superior safety, softness and ease of use to caress the most delicate skin. Reign supreme.
Your home is your own palace. Feel it as such to every detail with Renova's brand new Grand Royal toilet paper. 4 layers of bigger sheets made from top quality fibers, for a luxurious experience of comfort.

- Pure White Toilet Paper
- Ultra soft and absorbent
- 140 sheets per roll
- 12 rolls per pack
- Extra large sheets (+21%*)

* Compared to a sheet of Renova Royal 4-Ply.
4-Ply Tissue Paper
Perfume Free
Dermatologically tested
Toilet Paper Grand Royal 12R
I want to select something different