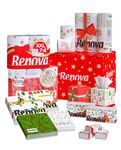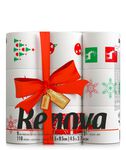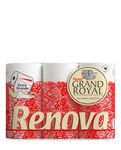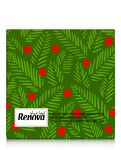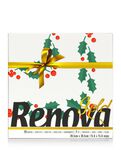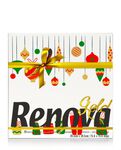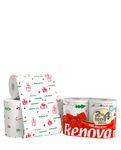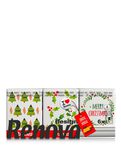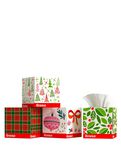 Shipping in 2 business days
It's time to prepare your home for the spirit of the holiday season.
The Pack includes a careful selection of Renova's exclusive products, so your family and friends can be delighted. It creates a colorful and playful environment at your home: premium toilet paper, kitchen towels and decorated napkins, handkerchiefs and facial tissues, all with wonderful Christmas illustrations.
Limited to the existing stock.
Each Renova Christmas Pack contains:

- 9 toilet paper rolls with 3-ply, decorated and without perfume
- 6 toilet paper rolls with 4-ply, without perfume
- 40 napkins with Christmas decorations, special texture
- 40 illustrated napkins
- 2 kitchen rolls with Christmas decorations
- 12 packs of Christmas pocket tissues
- 2 illustrated packs of facial tissues with 50 sheets each.

An original, useful and surprising gift.