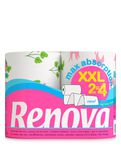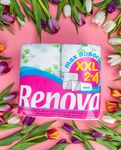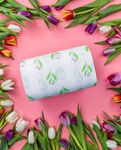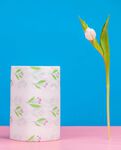 Max Absorption XXL Spring 2R Paper Towels
Shipping in 2 business days
Renova XXL paper towels have 2 times the number of sheets of a standard roll. Spring time limited edition.
Strong and absorbent paper towels, the solution for the small confusions at home, in the kitchen, garden or studio. Printed with spring time exclusive illustrations.
This product is made of FSC®-certified and other controlled material. By choosing this product, you are supporting responsible management of the world's forests.
- White paper and illustrated rolls
- 80 sheets per roll
- 1 XXL roll = 2 standard rolls*
- Pack with 2 rolls
*A Renova standard roll equals 9,1 meters.
2-Ply Tissue Paper
FSC® C136137
Max Absorption XXL Spring 2R Paper Towels