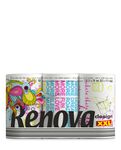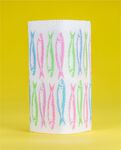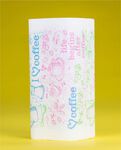 Shipping in 2 business days
We've mixed all the ingredients for your pleasure and fun and the result is an amazing wide range of unique patterns. A different illustration on every roll inside each single pack.
- Printed over white tissue
- Strong and absorbent
- 60 sheets per roll
- 3 XXL rolls per pack
- 3 XXL = 4.5 standard*
*A Renova standard roll equals 9,1 meters.
Note: This picture is not contractual. Your rolls could have different printed rolls.